In France, to cope with the crisis caused by the Covid-19, the shellfish industry, already in difficulty after a Christmas season marked by a high impact health episode, is demanding a rescue plan.
A letter co-signed by thirty deputies was sent to the Prime Minister to request a rescue plan for the sector.
Due to the crisis, professionals suffer an important scissors effect :
– Because of the closing of markets and restaurants, suspended exportations, the consumption collapsed, creating an average loss of about 80% of the usual turnovers. Direct sales have been too weak to sell the goods.
– The professionals have not been able to resort partial unemployment system: the shellfish, as a living organism, pursued its growth, forcing the professionals to work on the parks even if they couldn't sell the product.
The collapsed sales, the longer water cycle, the professionals are left with an important stock, less valorized in terms of product size, which weigh on the cash and force the professionals to sell below cost.
So, they wish to benefit from a plan integrating an exemption from social charges to rescue the sector.
In Brittany, an historical meeting of all the sea professionals took place on June the 3rd in Concarneau to speak on one voice and find solutions. Innovating actions are launched with the creation of a Breizhmer Pack to play together and be more efficient and the launch of a Breton ecolabel to encourage consumers to privilege Breton products in taking advantage of the good image of Brittany. This is a good time to launch this ecolabel with a strong interest in the consumers for local and responsible purchasing.
Finally, reassurance news for consumers: a study from Ifremer validate the absence of covid-19 in oysters and mussels.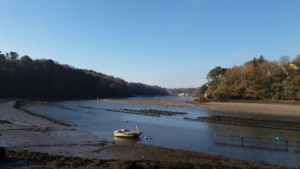 https://access2sea.eu/wp-content/uploads/2020/07/ief2.jpg
364
647
Miriam Almagro
https://access2sea.eu/wp-content/uploads/2019/11/Logo_web-1-300x52.png
Miriam Almagro
2020-07-20 08:19:04
2020-07-20 08:19:04
The crisis caused by the Covid-19 in France